Dust Collection System
RMI Industrial Services will customize, build and install dust collectors based on your specifications and requirements.  At RMI Industrial Services, we also prepare fabrication drawings and have the capability to have our designs approved by professional engineers.
Flex-Kleen provides dry particulate filtration technologies for product recovery, regulatory compliance and nuisance dust collection. Flex-Kleen has been providing engineered solutions for a wide variety of applications and environments since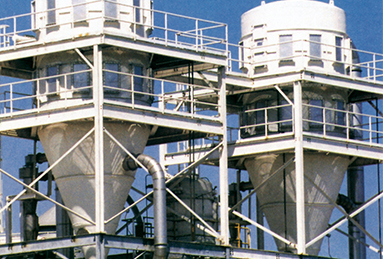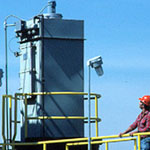 Flex-Kleen® Bin Vents
Bin vent filters feature rugged welded housings and can be furnished to handle air volumes ranging from 50 to 5,000 cubic feet per minute. All Flex-Kleen® bin vents are equipped with automatic on-line pulse-jet cleaning. Individual unit filter sizes range from 17 to 457 square feet of fabric.
Features & Benefits
High Efficiency – Filter media removes 99.99+ % of entrained particles.
Low Energy Requirements – Compressed air usage is minimized through precise matching of cleaning requirements and cleaning frequency.
Low Maintenance Requirements – No moving parts inside the collector. Pulsing system can be inspected without shutting down the collector.
Quick Installation – Welded housing is shipped ready to install. Collector may be mounted directly to the bin or silo, or supplied with a hopper and support legs as a freestanding unit.
Quality, Economy, Dependability
Applications
Chemical processing
Plastics and petrochemicals
Food and dairy
Paint and pigments
Mining and minerals
Cement and rock products
Coal and fly ash
Pharmaceutical
CONSTRUCTION PROJECTS